Time Warp Mode engaged! Saturday, November 15, 2014 – Devon Sanders and I made the trek down to Durham, North Carolina today for the NC Comicon.
Always on the lookout for a good interview I'd heard that Fiona Staples, artist on Image Comics' Saga, was going to be in attendance. So it was time for a road trip!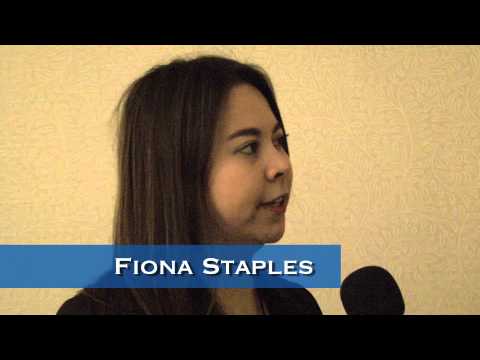 The convention was well attended and there were some great costumes. And we also ran into Valiant Entertainment's Dinesh Shandasani! I don't know any other CCO who loves the fans and the business enough that he'd actually man the booth. Dinesh is one of a kind. I reminded him that FF loves Valiant. We read that the independent has completed a deal with Sony Pictures to bring their characters to life. Hopefully, he'll hook us up with a set visit in the near future.
This show is on the ascent and, from what we observed, was well received by fans. The dealers also seemed to be doing well which is always a good barometer for how robust a convention turns out. In addition to Fiona Staples, guests included Sir John Barrowman, Sean Murphy, Bob Fingerman, John Paul Leon and Frank Conniff.
We were regretful that we weren't able to stay overnight. But there is always next year! And the organizers are committed to growing the con.
Keep watching! The best is yet to come!